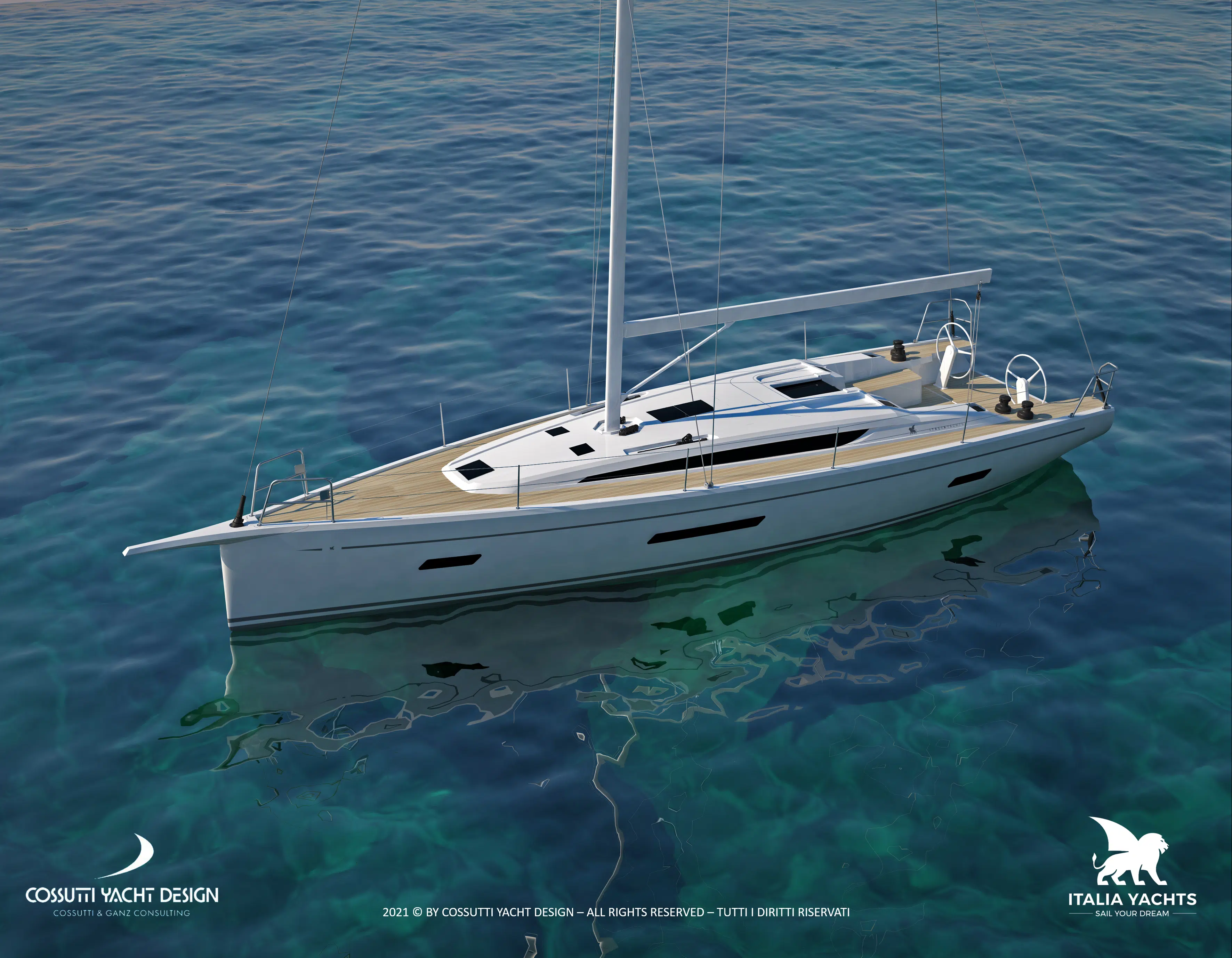 The new Italia Yachts 12.98 presented in Genoa
At the Genoa Boat Show, Italia Yachts shipyard presented the new IY 12.98 to the press, another project by our studio that is added to the models that have made the Italian shipyard successful on the international market. As stated by Daniele De Tullio, the new 12.98 will represent the shipyard's flagship project for 2022.
After the presentation of IY 20.98 in Cannes, Italia Yachts has unveiled the second ongoing project resulting of the by now consolidated collaboration with our studio. A boat with sporting ambitions but always with an eye on comfort and usability on a cruise. As Maurizio Cossutti said on the occasion of the presentation of the new model " If with the 14.98 our goal was to create a boat that was 80% sport cruiser and 20% racer, with the new 12.98 we aim to a 50 -50, therefore an even more ambitious challenge".