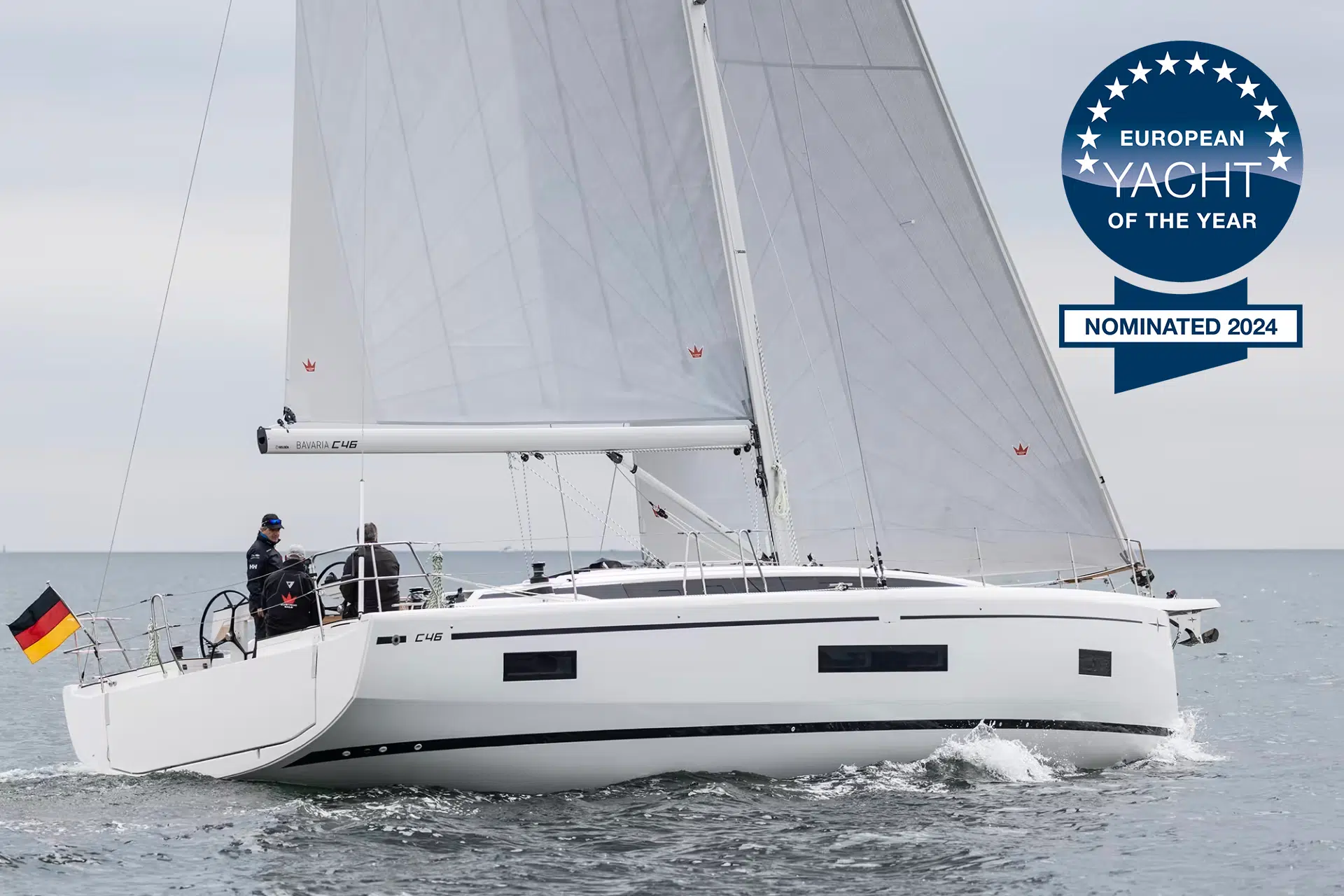 Bavaria C46 review by Yacht.de
"Voluminous comfort ship with good sailing performance in the test." is the title of the review of the new Bavaria C46 by Fridtjof Gunkel for Yacht.de, published with a beautiful video of the test.
The latest model of Bavaria C-Line, a 14-meter presented last Tuesday in the world premiere at Cannes Yachting Festival 2023 and recently nominated for the 2024 European Yacht of the Year Award, was tested last summer by the prestigious German magazine Yacht.de, resulting in a long and detailed article and a beautiful 10-minutes long video test published on Yacht TV.
Bavaria C46 review by Yacht.de
According to the Yacht's review: "With six optional winch positions in the cockpit, the deck layout of the Bavaria C46 can be tailored to different requirements, be it for cruising with the family or for sporting use with a crew." It also noticed that, like in larger models C50 and C57, all sheets, halyards and control lines are routed to the helm stations, leaving the cockpit and the entrance to the cabin free. "This makes the Bavaria C46 particularly suitable for sailors who often travel with a small crew or even single-handed."
As for sailing performance, "the boat appears powerful and dynamic" said Fridtjof Gunkel.
The German magazine described the cockpit layout as spacious, comfortable and adaptable, "It delivers comfort through space on and below deck". The review also appreciates the variety of interior configuration options, with three, four or five cabins. If the old Bavaria C45 was narrow in the foredeck, in the new C46 the cabins there are quite large, as explained by Maurizio Cossutti, interviewed by the German journalist. "The brief was clear but not easy: Bavaria wanted a larger more comfortable boat but one that should look more elegant and slimmer a contradiction" adds Alessandro Ganz right before explaining how they successfully achieved the goal.
Watch the video test on YACHT TV.
Read the full Bavaria C46 review on Yacht.de.
Discover more about the Bavaria C46 project.
Photo: © YACHT B. Scheurer.