Venmar Lido 32: "The Boat Show" review
Maurizio Bulleri from The Boat Show tested the new Venmar Lido 32, the 10-meter motorboat we designed for the Venetian shipyard. Lido 32 is intended for conscious and more eco-friendly navigation. The boat is fueled by HVO, a biofuel made by the hydrocracking or hydrogenation of vegetable oil, and it is designed to reduce emissions and wave motion. And the test is exciting!
The boat aspires to set an example of sustainable navigation and encourages us to reconsider our habits to reduce pollution and costs. At the core of the project lies the concept of low-energy consumption navigation. To achieve this goal, we designed an extremely lightweight boat. We also studied hull shape and weight distribution to achieve the lowest resistance possible.
The Venmar Lido32 is powered by the latest-generation Yanmar Diesel engine, fueled by Hydrotreated Vegetable Oil (HVO), 100% biologically sourced. The HVO biofuel, produced from renewable raw materials, enables a reduction in emissions of up to 90% compared to fossil fuel.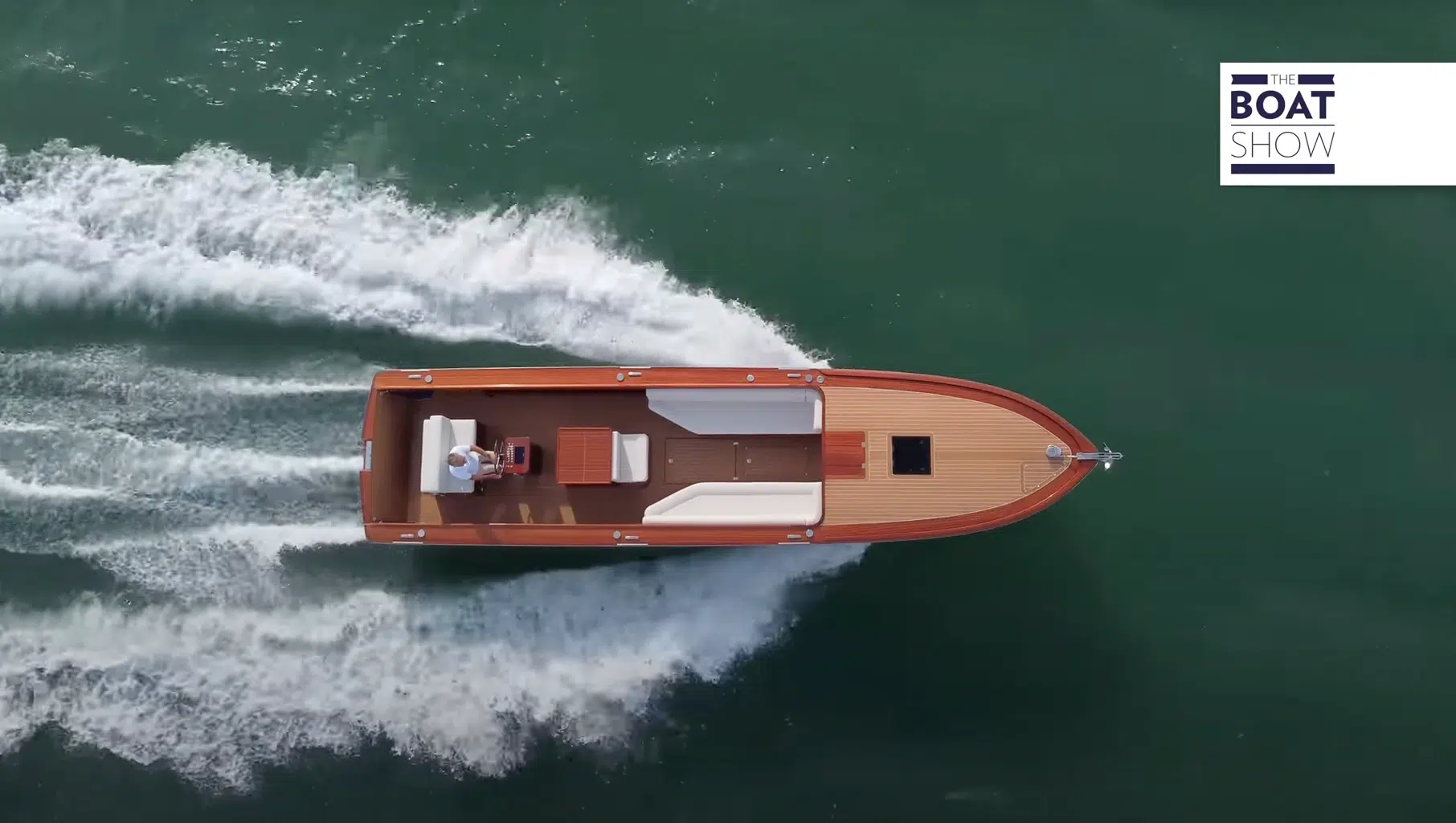 During the test held in Venice for the TV program dedicated to international boating, Bulleri presented an in-depth look at the motorboat, highlighting all its details and features. He particularly lauded the enduring and minimalist design, underlining its blend of aesthetics and functionality, along with the meticulous attention to detail that characterizes all Venmar boats. Furthermore, Bulleri unveiled the array of innovations incorporated to minimize the overall weight, such as the incorporation of a natural cork floor and carbon elements. As a result of employing a vacuum infusion construction process that encompasses fiberglass, a PET core, and wood, the boat boasts an impressively low weight of only 1925 kg.
The hull dimensions are not arbitrary either, with a length that does not require registration in Italy and a width specifically designed to navigate the canals of Venice.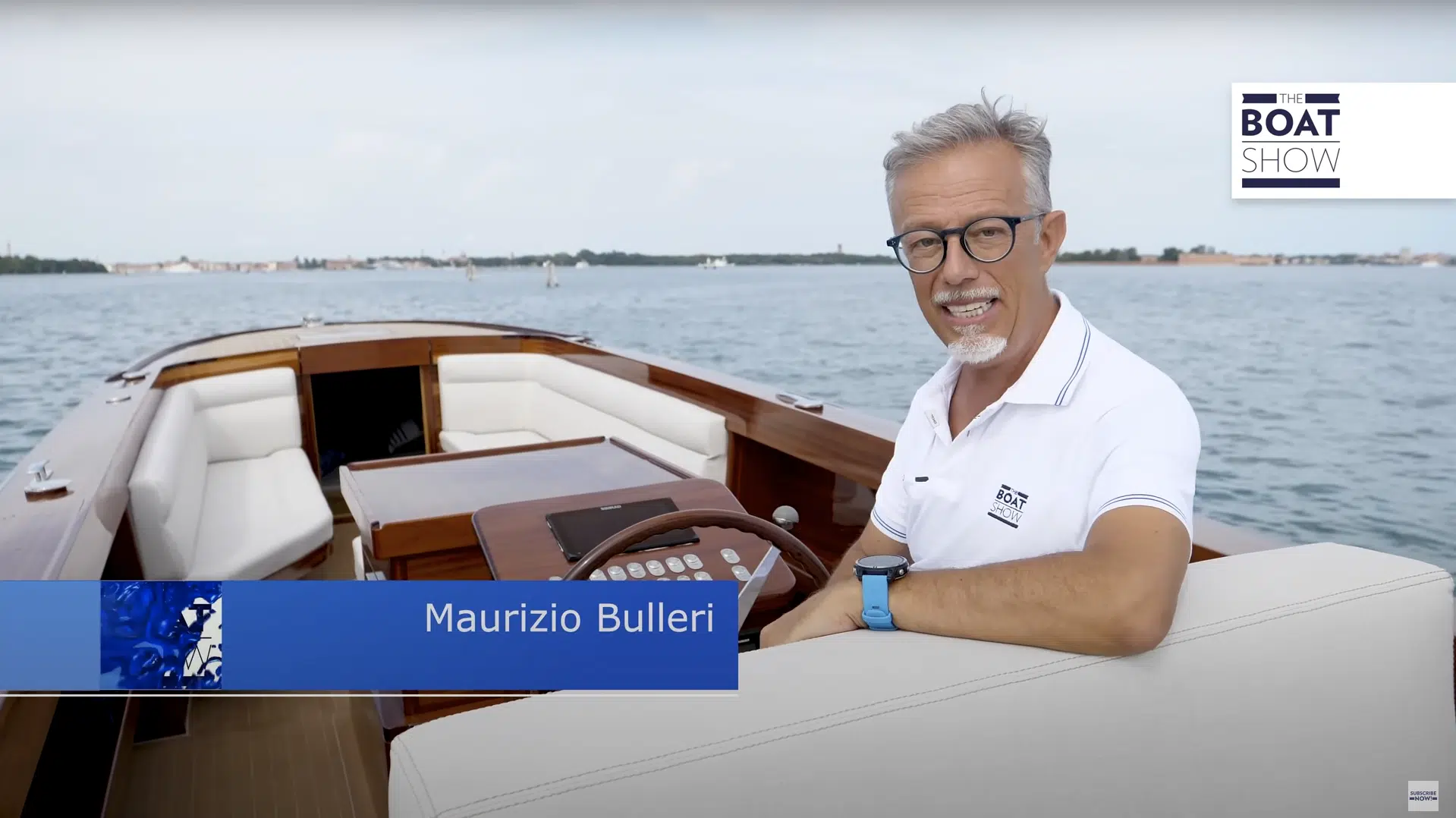 Finally, Bulleri tests the motorboat's performance on the water, putting the efficiency of both the hull and the engine to the test. This test proves to be a resounding success, starting with the engine's quietness, impressive fuel efficiency, and minimal water displacement, which helps preserve the delicate ecosystem of the Venetian lagoon. But the journalist is also very surprised by the performance in acceleration, with fast navigation that can even become aggressive.
Watch the video Venmar Lido 32 review by "The Boat Show".