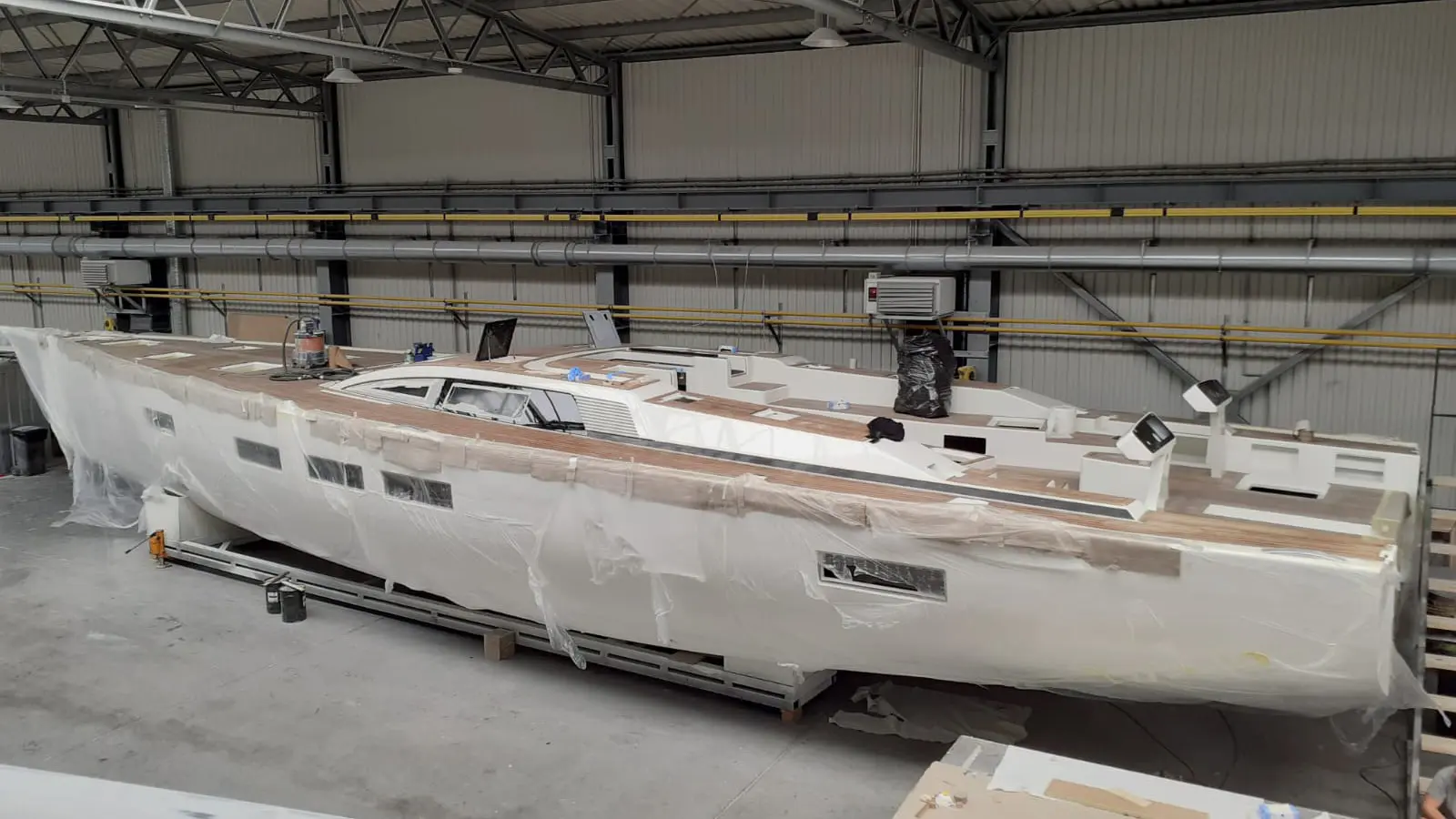 Ocean Maxy 70: almost ready to launch
It's almost time to leave the Rega Yachts yard for the first unit of Ocean Maxy 70.
Our Studio has given to the project extremely modern water lines, at the same time paying attention to comfort during navigation with rough seas and with no sails, developing the concept of Matteo Borsetto for the aesthetic exteriors and interiors.
Ocean Maxy aims not to be a one-off piece, but the "manifesto" of a new all-Italian brand, which wants to compete side by side with the most prestigious brands out there.
The boat, almost 22 meters long, including the bowsprit, is the bigger ever designed by Cossutti Yacht Design Studio and aims to be a true long distance cruiser for an owner who loves sailing even for considerable distances and in challenging conditions. We paid a lot of attention also to the performance in the typical Mediterranean conditions, so the sail plan is very generous, but at the same time easy to manage also for a small crew.
Hull and deck are in carbon, as well as mast and rigging, as a racer boat, in order to contain weights and reduce pitching.
The keel is telescopic, with a 4.0-2.80 m draft and, unlike other similar boats, we chosen a single rudder blade placed in an advanced position.
We are looking forward to launch and try this new creature.