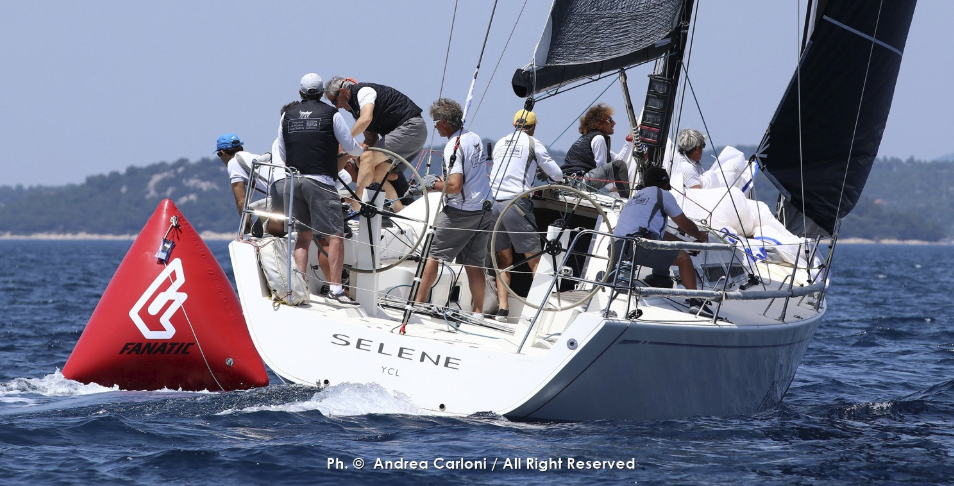 Cossutti's point of view on ORC Worlds 2019
Orc Worlds 2019 ended in the amazing scenario of island out of Sibenik, with only one final race in light wind conditions. We ended up with a fantastic victory in B Class with Massimo de Campo's Swan 42. While Selene succeed in winning race and Championship after another hard battle against the other Swans 42 Mela and Digital Bravo; super bravo to our long time friend Massimo De Campo and his crew for the fantastic job!
In the same B Class "Nube" ended 4th and "Horus" 6th , while in C Class "Hebe V" ranked 2nd, "Katariina" 4th, "Escandalo" 6th, Blue Chip 8th. In group A 3rd place to "Air is Blue", just to mention the  ones in the first tenth.
M 37 "Hebe V", which was leading the pack before last race, suffered the only bad start of the week and paid the difficulty of a smaller boat to get out of the "traffic" collecting a 13th place, without the possibility to discard since it was not possible to start another race. Nevertheless great deserve to Sugar 3 team: the Montefusco brothers sailed a really perfect race from start to finish. Congrats to Italia Yachts team that were able to deliver in such a short time two boats for Worlds. "Katariina" showed only in the windy second day the speed that she lead to win almost all races during the spring; now they will go to Palma, and try to find in Spanish waters what they didn't get in Croatia.
"Air is Blue" started very well the last race, leading A Class, but both "Xio" and "Altair" sailed perfectly to get the first two positions on podium, our great compliments to them too; for "Air is Blue" the development will continue next months.
Just a short personal comment about the Worlds. Despite we saw sailing in C Group two new designs (Katariina II One – Off and Italia 11.98), launched recently, generally the entry list was all about old projects and only few new owners. Maybe it's time to be less conservative and open the international ORC rules to some new, more exciting designs that could be more attractive for younger owners. For example, we tried this year with the optimization of a Melges 40, but it appears to be too penalized by the rules.
A good example of this different approach could be the upcoming next Championship in Newport, with the fleet of Melges 37 from New York Yacht Club. And also the Europeans in Capri, if the brand new Swan 36 should be allowed to be competitive, could open new 2.0 scenarios on the ORC class.
Photo: © Andrea Carloni