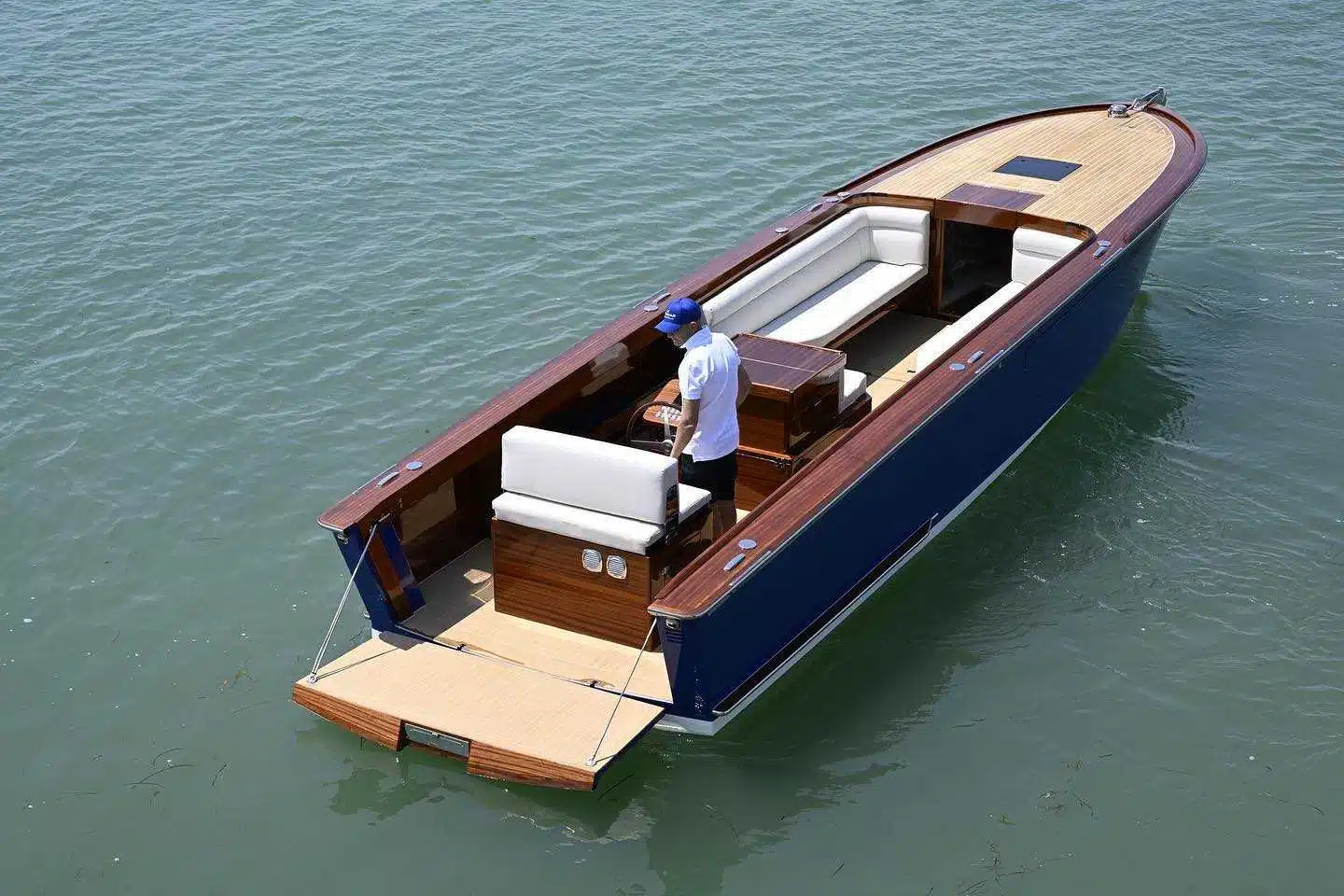 Lido 32: The New Venmar project by Cossutti Yacht Design presented at the Venice Boat Show
Following the success of "Venmar Respiro", equipped with the Yamaha Harmo electric engine awarded "Boat of the Year 2022" at the Venice Boat Show, Venmar Shipyard presents a new project by Cossutti Yacht Design.
Lido 32 is a Yanmar-powered boat whose hull, like Respiro, has been carefully designed to navigate using minimal power, thereby minimizing the impact of waves in the disturbed waters of the Venice Lagoon. The lightweight structure is made of composite materials with vacuum infusion technology, ensuring an efficient and agile navigation. The design, as always, recalls the retro style of traditional Venetian boats while incorporating innovative details, such as the inverted stern with a convenient folding swim platform.
The spacious open area, located forward of the helm console (moved towards the aft), features two comfortable upholstered benches and a kitchen unit that also serves as an engine cover. Underneath the bow, there is enough space for a double berth, accommodating a bathroom with a toilet. The deck finishes are made of fine wood, following the tradition of Venetian shipyards, while the flooring is covered in natural cork.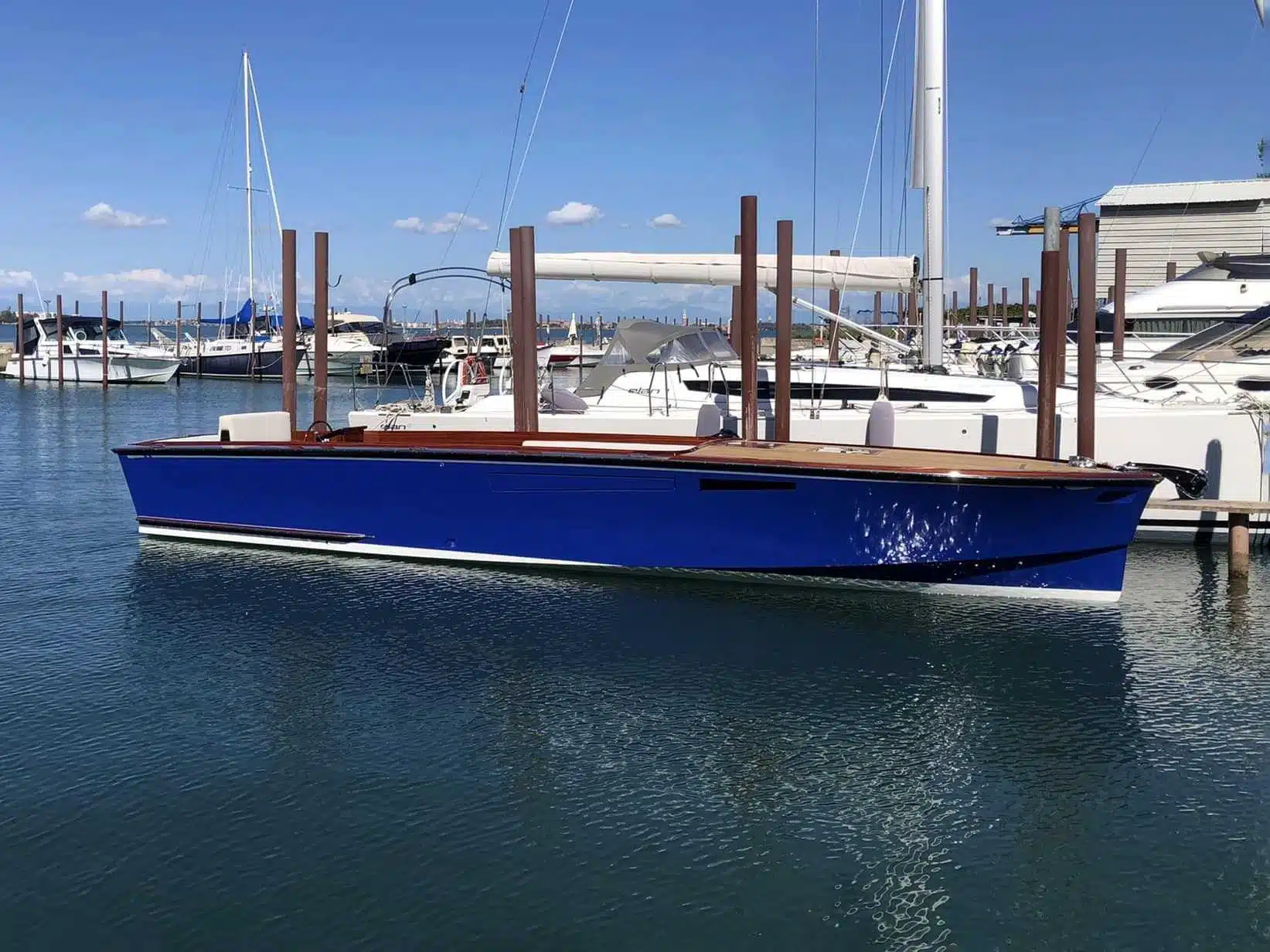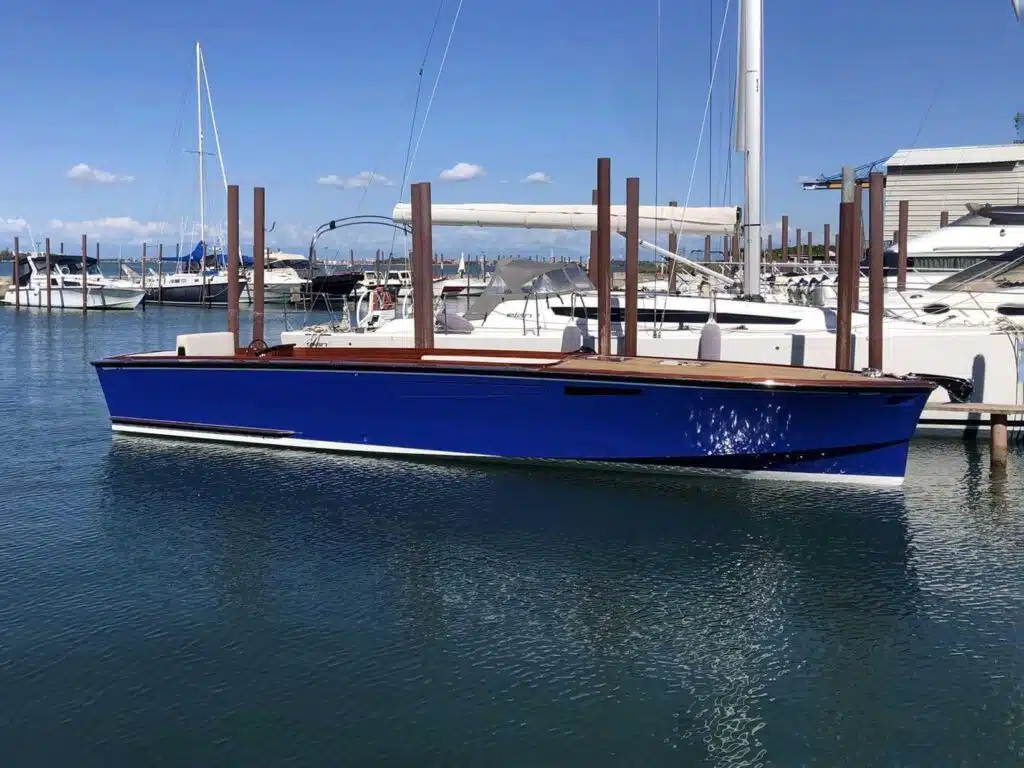 The latest-generation Yanmar diesel engine stands out for its high sustainability in fueling with 100% biologically sourced HVO (Hydrotreated Vegetable Oil), recognized as one of the promising energy vectors alongside electric, biomethane, and hydrogen. It can be used as a direct replacement for fossil fuels, reducing GHG (Greenhouse Gas) emissions by up to 90%.
Thanks to the fruitful collaboration between Cossutti Yacht Design and Venmar, this new vessel aims to offer a unique blend of performance, style, and comfort. It represents a perfect combination of power and elegance, ideal for the waters of the Venice Lagoon.