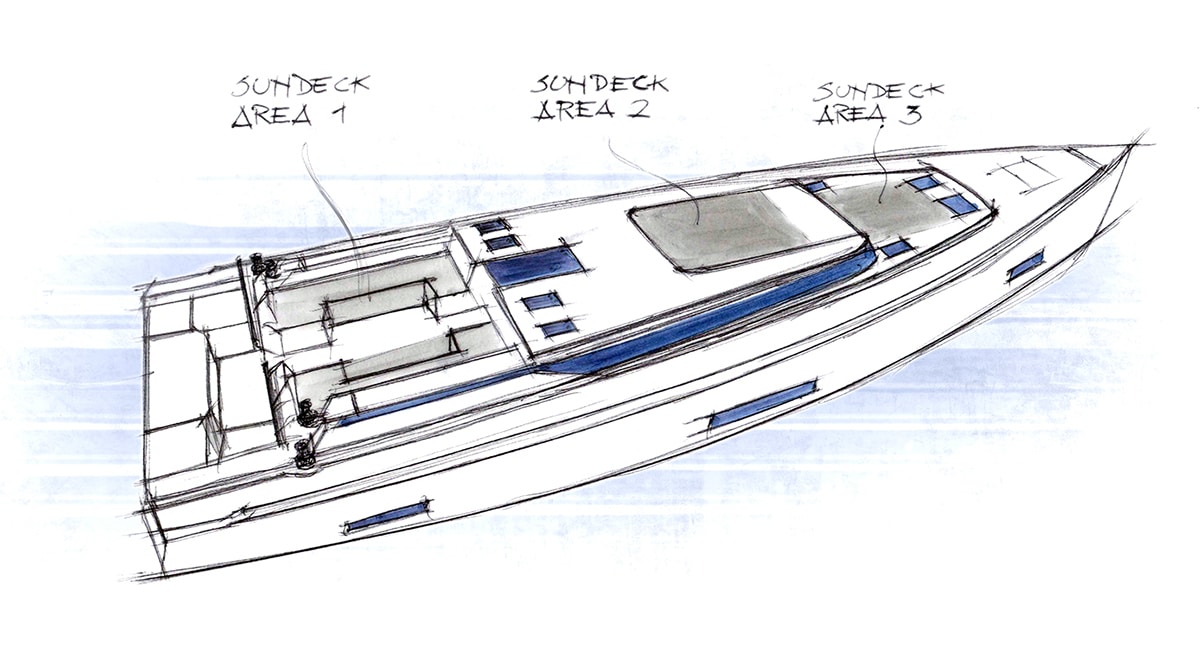 The new Bavaria C57 project #1 – Sunbathing Area
Cossutti Yacht Design is the designer of the shipyard's new flagship, the Bavaria C57, world premiere at the Boot in Düsseldorf on January 2017. In this post and in the next ones we are going to take a closer look to some of the key features of the project, explained from the designer point of view.
Bavaria C57: Sunbathing area

Two of the most important requests for the deck's design of the Bavaria C57 were the comfort and privacy. A great attention has been paid to the ergonomics to give the opportunity to live the sea with the highest comfort, for this reason the working area has been located behind the steering wheels and the guest area in front of them: in this way the crew is able to maneuver without interferences and the guests are able to enjoy the navigation. 
Three different sunbathing areas has been developed to enjoy the boat both during sailing or at the anchor: one is located at the bow, one on top of the coachroof and one in the cockpit. With this solution, we were able to increase the comfort spaces compared to the standards, and each area guarantees the right level of privacy.
In the cockpit area the tables can be lowered automatically transforming the benches in two huge sofas to switch easily from the "sailing layout" to the "relaxing layout"!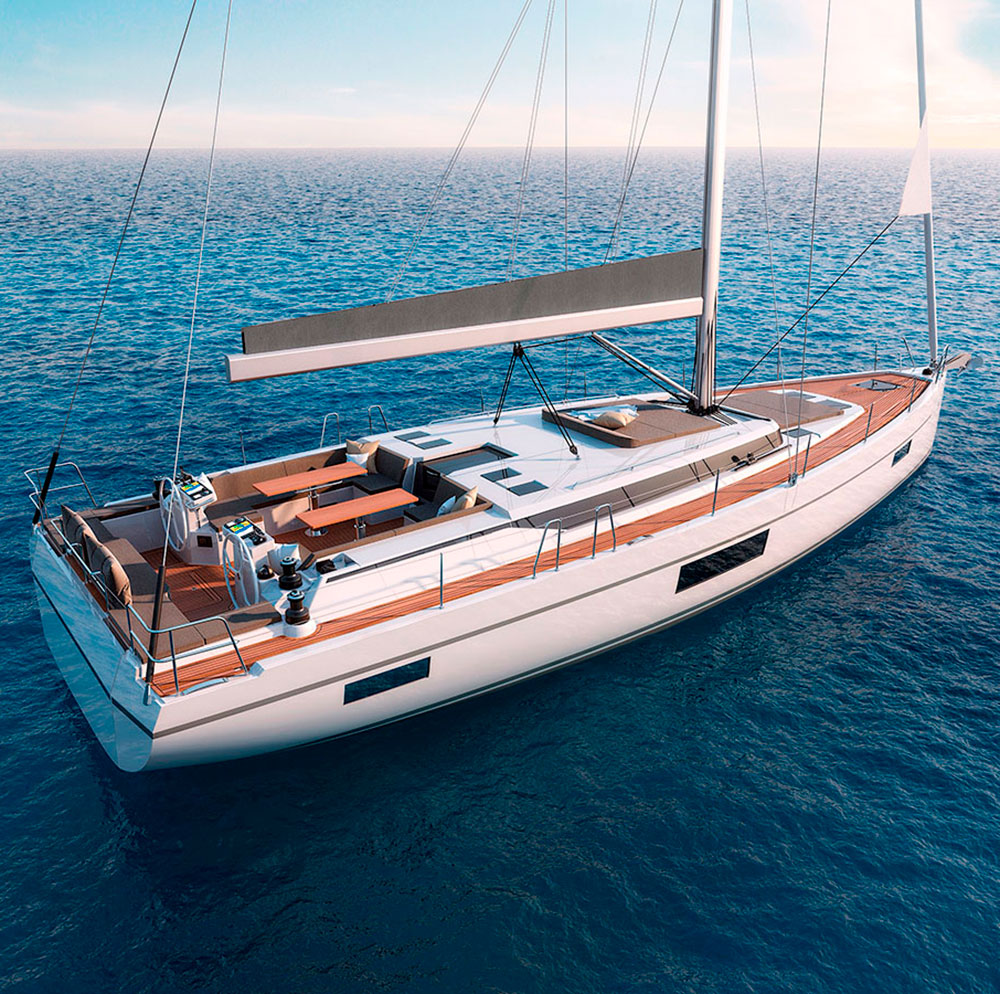 The other two sunbathing areas are realized with special cushions, which fit perfectly into the recesses of the deck already integrated in the mold, so they are stable and they can be used also when sailing. Having a closer look to the details, it can be seen that everything has been designed to increase the comfort onboard: each area has dedicated cup holders, pockets and integrated pillows to relax in complete comfort.
Luca Pazzocco Arch. @ Cossutti Yacht Design