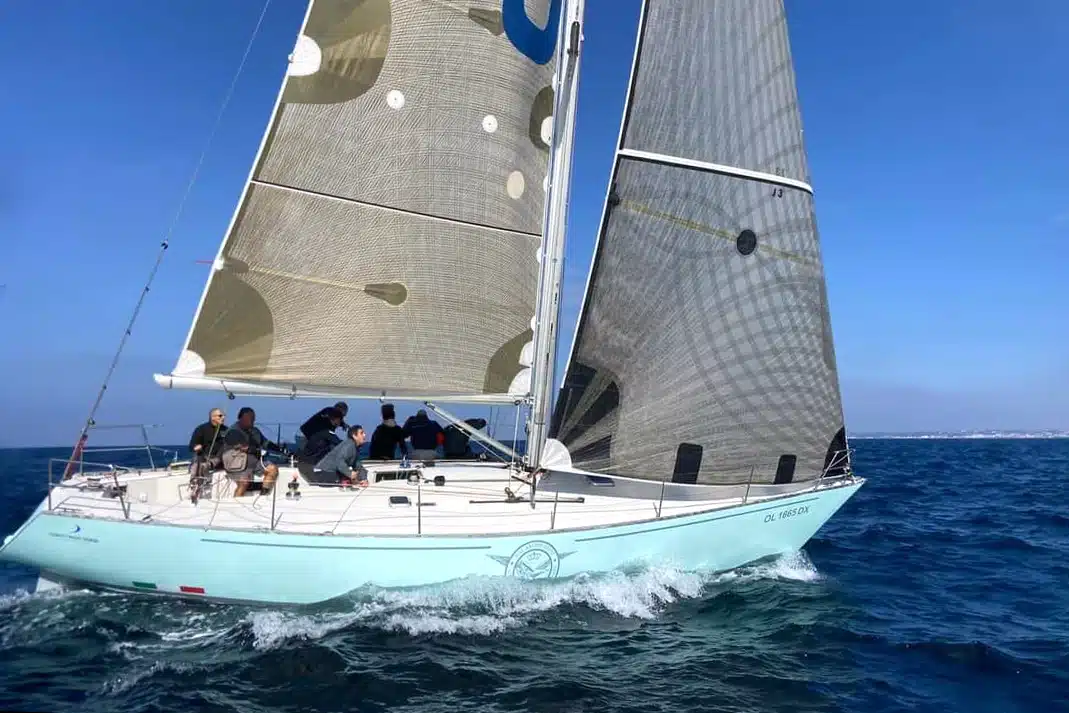 Doktor Faust: the refit of a vintage racing yacht
A nice project of restoration and refitting of the historic Peterson 42′ in aluminum from 1978 "Doktor Faust", obtaining an excellent result with the utmost respect for the characteristics of the boat and its personality.
Over the years we have developed experience in all types of refits, not only in the modification and optimization of modern boats for competitive purposes, but also in the recovery and refit operations of traditional, classic racing yachts. Our expertise is available to all owners who want to refit and restore their legendary racing boat, such as the Swan 38 "Mascalzone Latino", recent winner of the Swan Cup in Porto Cervo. So it was a pleasure to collaborate with the Owner's team for the recovery and refitting of Doktor Faust, a Peterson 42′ built in aluminum together with her sister ship Karina Von Forell in the SAI Ambrosini shipyard in Passignano sul Trasimeno in 1978. We will tell more details about the enormous work done by the Apulian team in the next article, for now let's welcome back the "Doctor" in his new guise.