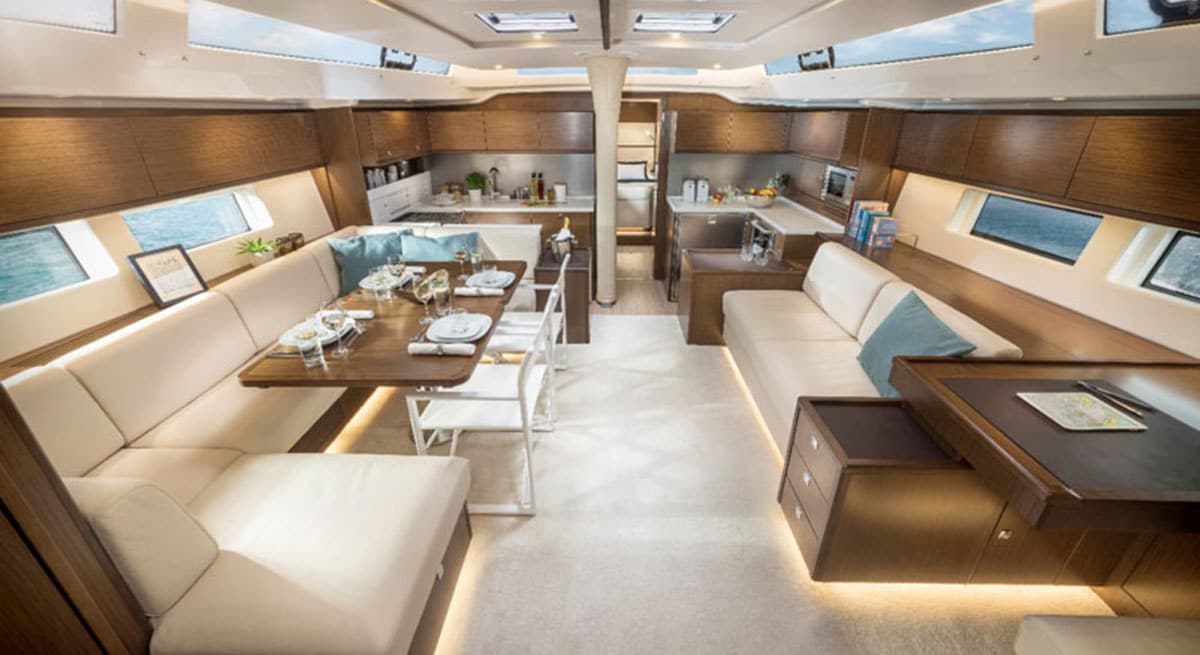 Bavaria C57 interior design solutions – Hashes and deck windows – Part #3
Nowadays one of the aspects to consider in the yacht interior and exterior designs is the hull and deck windows positioning. The windows are becoming day by day more important in the yacht design, while few years ago they were limited to the motoryacht world, now they are constantly present also in the sailing yacht, starting from small circular portholes at the end of the 90s and having today such dimension and shapes that are essential for the definition of the family feeling of each brand.
This is clear also in the case of the Bavaria C57, where both the hull and coachroof windows contribute significally to the external design of the boat.
From the Cossutti Yacht Design point of view, the openings have to guarantee the connection between the guest onboard and the outside nature; for this reason the positioning of the windows are such that from each area inside the boat, it is possible to find an opening on the sight vanishing point.
This aspect becomes clear as soon as the guests are on the companionway entering the boat: the wide and almost continue opening on the coachroof allows the guest to have a panoramic view of 180° on the outside landscape.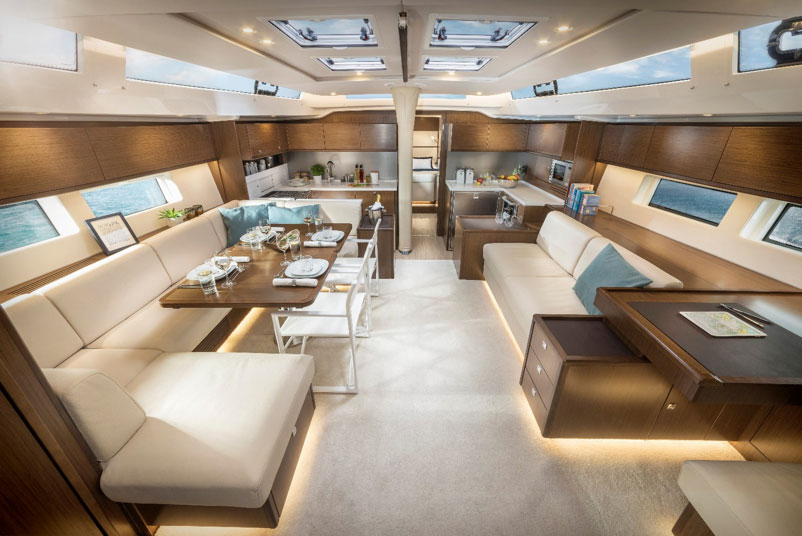 Once that the floor level has been reach, below the companionway, the wide openings on the hull allow to enjoy the panoramic view both standing up or from the siting position on the couchs.
The same layout can be found entering the owner cabin at the front, where the two big windows are located in such position that the owner can enjoy the landscape both entering into the cabin or laying on the bed. Moreover the big window are bringing in a lot of light, increasing in this way the size perception.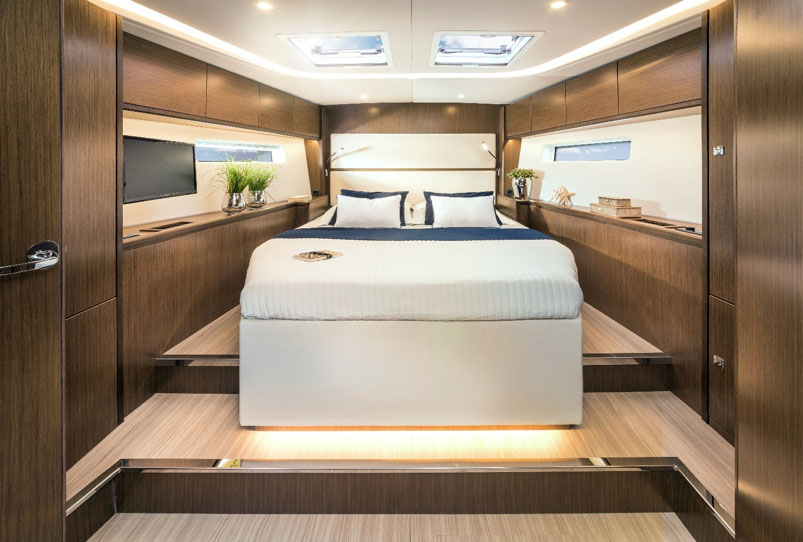 Entering the aft cabin of the Bavaria C57, the vanishing point continuity is assured by the windows located on the cockpit benches backrest and by the one on the hull sidewall, giving in this way a wider space perception than other models; space that in the aft cabin is notoriusly very tight.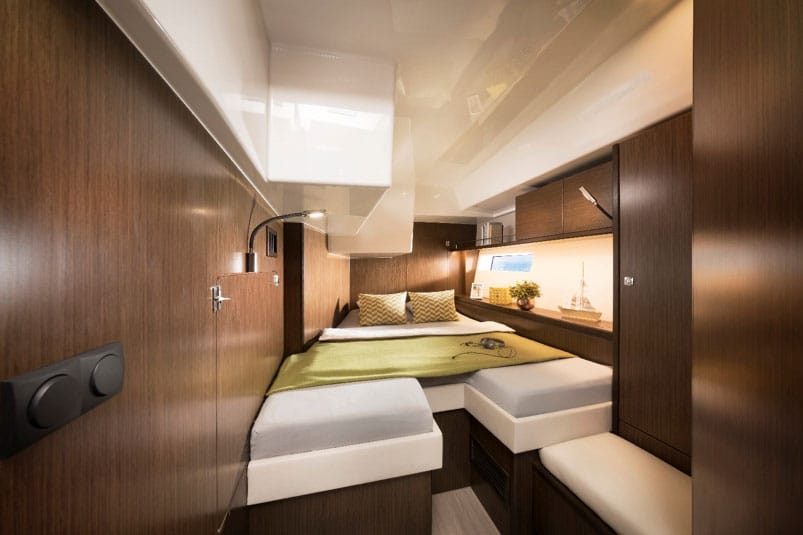 These solutions have been appreciated a lot by the yard and the unanimous success of the critics seems to give space to the presence of these kinds of windows on luxury cruiser such as the Bavaria C57. The guests don't want to scarify the external world and stay in some blind and small cabins, but they prefer to enjoy completely the sea show. How to give them wrong?
Related Posts:
The new Bavaria C57 project #1 – Sunbathing Area
This is the way we designed the Bavaria C57 bathing platform – Part #2