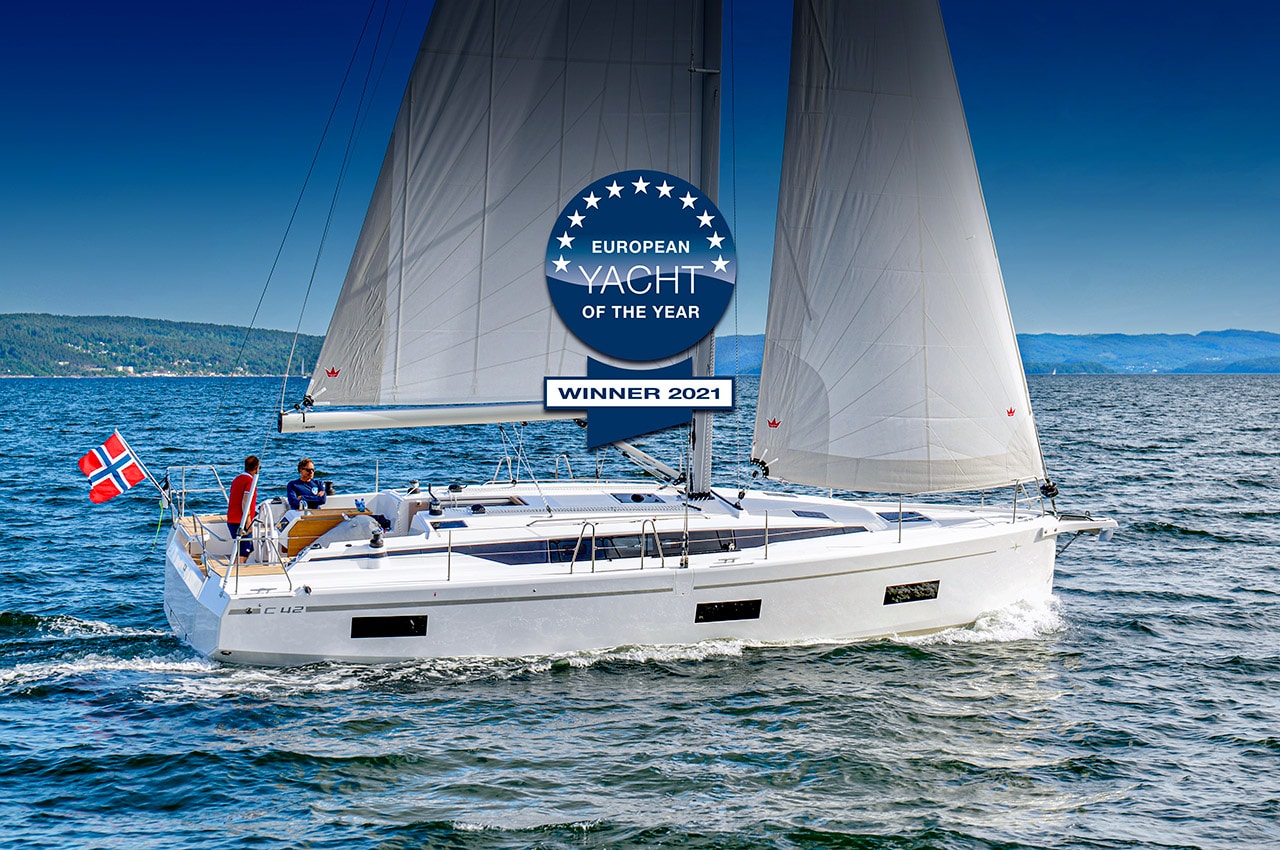 Bavaria C42 is the European Yacht of the Year 2021
On Friday 22 January 2021 the Bavaria C42 was named the winner of the most prestigious award dedicated to shipbuilding, the "European Yacht of the Year 2021" in the Family Cruiser category. The finalists overtaken by the Bavaria C42 were the monohulls Oceanis 40.1 and Elan GT6 and the two catamarans Bali Catspace and Excess 11.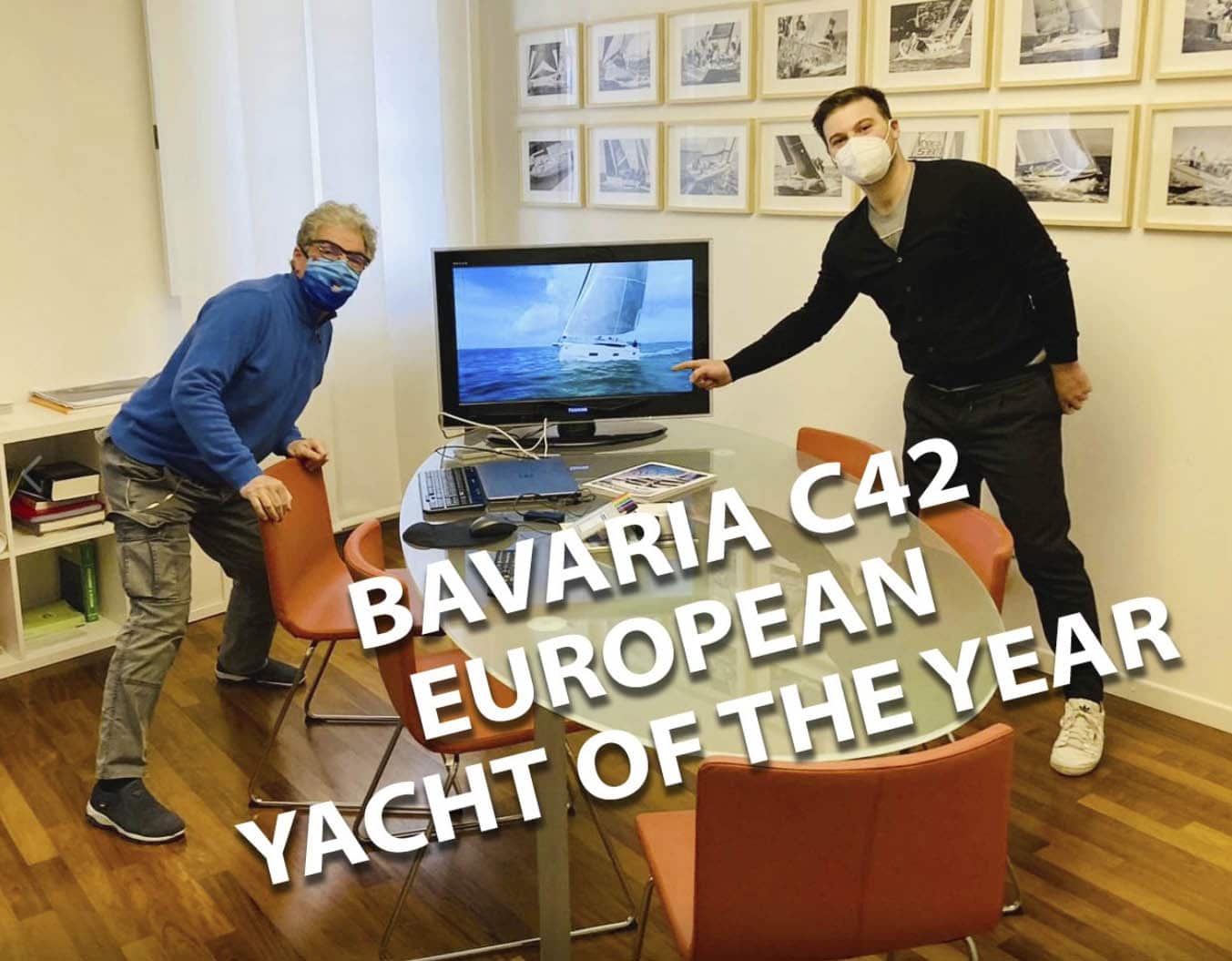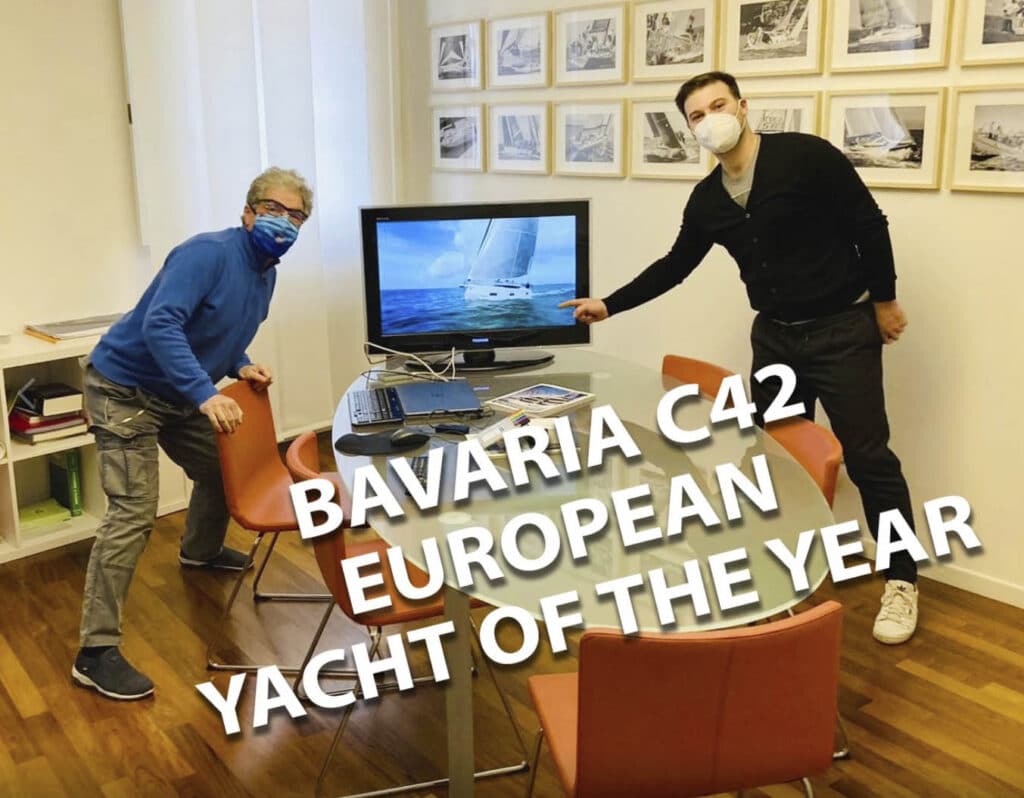 ​
The Bavaria C-42 was presented in world preview at the Boot in Düsseldorf in January 2020, immediately arousing enormous impression and unanimous consent. In addition to the C42, our Studio also had the honor of designing the previous C 57, C45 and the latest model presented the C 38. The "Family Cruiser" one has always been one of the competitive category of the "Yacht of the Year " award and concerns the typical cruising boats, which are the most popular and loved on the market. In order to excel in this category, boats must offer enough space and comfort for the owner and the family, but they must also be easily manageable, enough to sail with a small crew. Beyond this versatility, "family" boats must be relatively affordable in price, which is why many models come from large mass-production shipyards. While in the past the segment included mainly 30- to 45-foot range boats, the market has lately seen larger and larger models which also tend to get more sophisticated each year. This trend is driven in part by the charter business.
See more about Bavaria C42 project