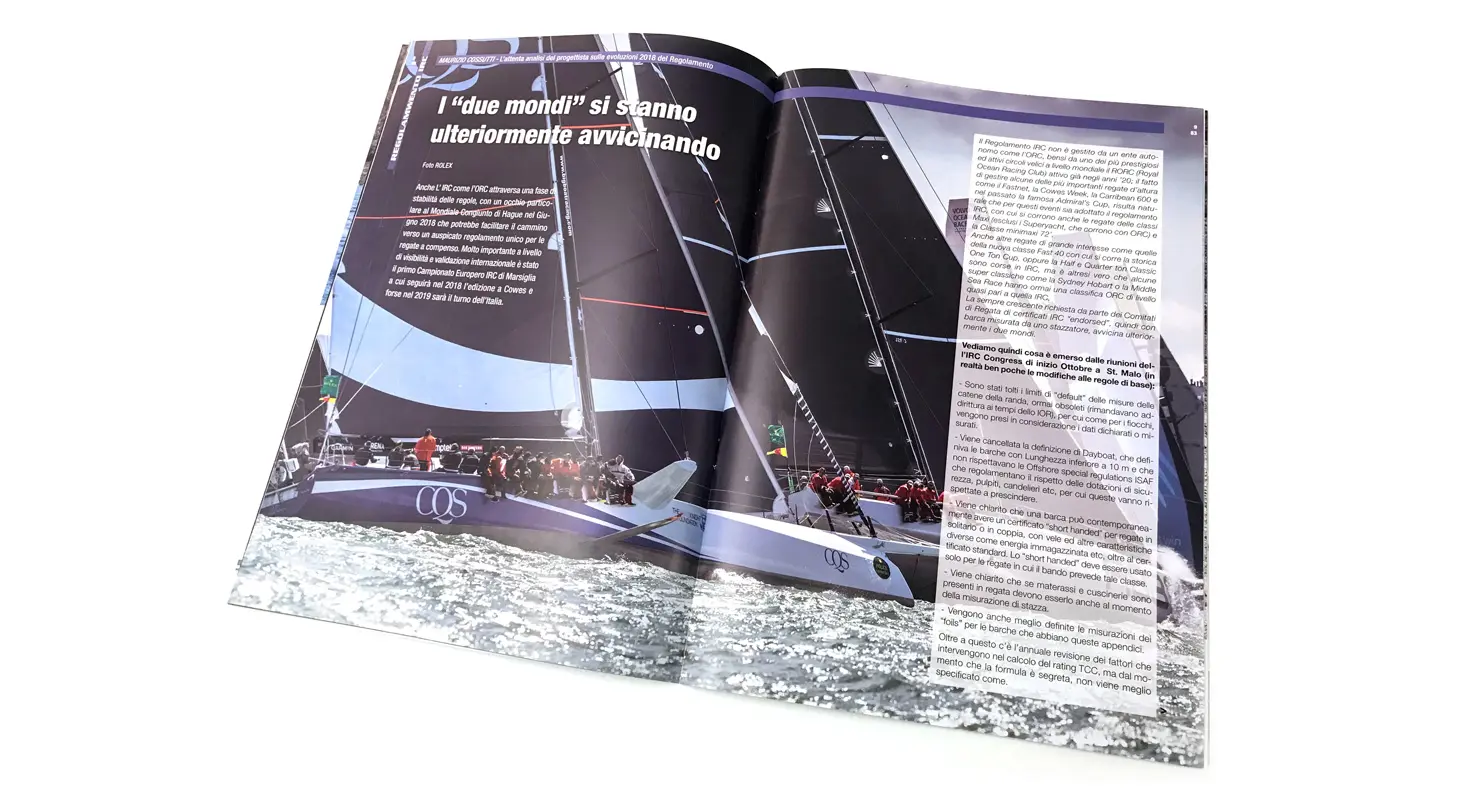 Vela d'Altura Magazine: Cossuti about the new IRC regulations for 2018
Maurizio Cossutti carry out a detailed analysis on the evolution of the IRC regulation for 2018. The interesting conversation focus on the new rules to take into consideration for the future.
Nel corso della stagione 2017 c'è stata una notevole evoluzione dei Code Zero con catena a metà > del 75% della base, quindi misurati come spi, ma che grazie ad una particolare forma e costruzione dell'inferitura possono venire usati anche in andature strette: questo tipo di vela verrà valutato meglio nel corso della stagione 2018 per eventuali aggiustamenti.
Gli effetti della larghezza massima sulle prestazioni verranno esaminati più approfonditamente durante il 2018.
Resta aperta la discussione sul peso e sul numero di membri d'equipaggio. Prevedere diverse opzioni di rating per peso inferiore sarebbe un cambiamento epocale. Attualmente c'è il limite previsto di peso che viene usato nel calcolo del TCO, quindi… discussione rimandata.
Come anticipato quindi nessuna rivoluzione a/ netto degli aggiustamenti (segreti ma non radicali) periodici, in attesa degli eventi ed evoluzioni future.
SalvaSalvaSalvaSalva