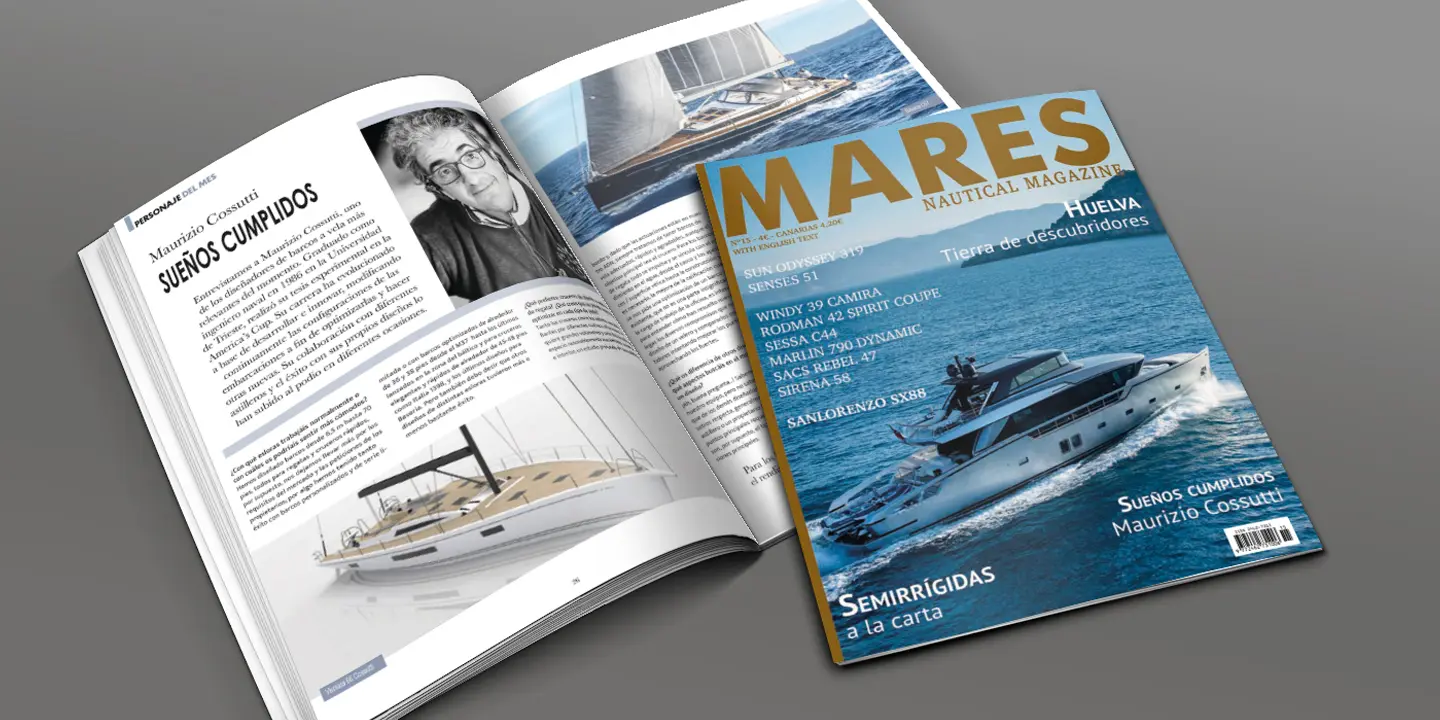 Mares Magazine (ESP) 15 / 2018 talks about Cossutti Yacht Design
We are glad to the Mares Nautical Magazine for this nice article about our design studio.
Entrevistamos a Maurizio Cossutti, uno de los diseñadores de barcos a vela más relevantes del momento. Graduado como ingeniero naval en 1986 en la Universidad de Trieste, realizó su tesis experimental en la America's Cup. Su carrera ha evolucionado a base de desarrollar e innovar, modificando continuamente las configuraciones de las embarcaciones a fin de optimizarlas y hacer otras nuevas. Su colaboración con diferentes astilleros y el éxito con sus propios diseños lo han subido al podio en diferentes ocasiones.
Read the full article here: Download Mares Articolo CYD+G