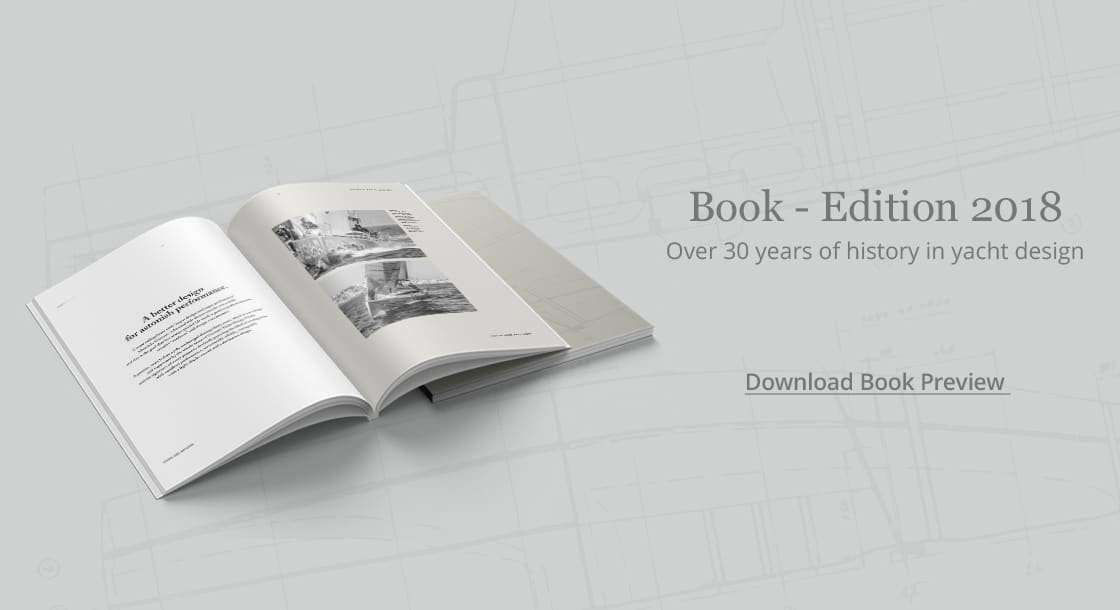 Discover the brand-new Cossutti Yacht Design Book!
After over 30 years of history, Cossutti Yacht Design is proud to present the book that collects all our most important projects from 1997 to present day. With this book we took the opportunity to tell our story and the philosophy of the studio and to celebrate and honor all the team and people who are the basis of our success.
The book, printed in a first limited edition, was premiered at the Boot in Dusseldorf.
It collects over 40 projects, including designed boats and optimizations, from the first projects by Maurizio Cossutti in the 90s, such as Metropiù Metromeno and Bonin 34, to the latest on-desk projects: as One Off 37 and Vismara 66 Cossutti. Without forgetting obviously all the successes obtained in this period of time and the many victory obtained by boats designed or optimized by our Studio in some of the most important international regattas.
The purpose of the book is not only to show beautiful photos, designs and talk about the technical characteristics of each boat, but also to tell the story behind it: how the idea came up, the aims and the challenges of the project, all it from the point view of the designer.
We hope you will enjoy the reading!
Download the Book preview: Book – Cossutti Yacht Design