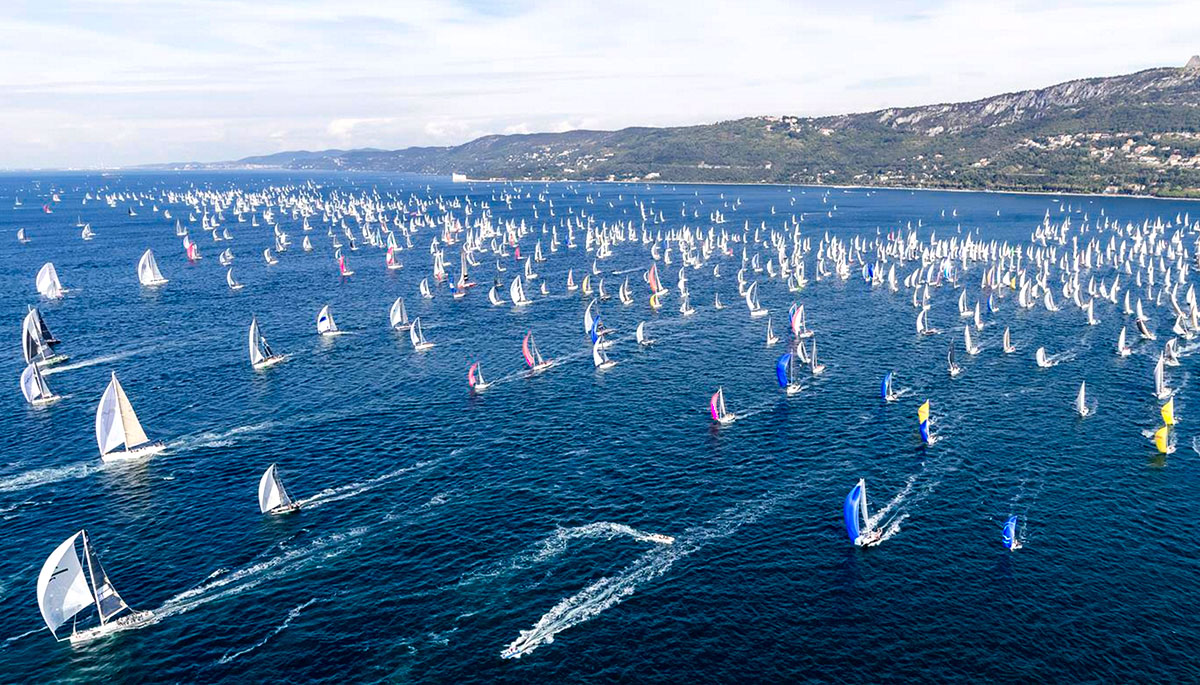 Barcolana 2016: some boats powered by Cossutti YD
Also the Barcolana 48 has finished, the international sailing regatta with the largest number of registered boats in the world, a magical mix of athletic competition and "pop" festival of sailing. At the start, nearly two thousand boats, at the helm sailors coming from the world of sailing circuits, by sailors for passion and cruise passengers, all haunted by an event to which every man of the sea, at least once, must participate. Among the boats entered are lots of boats designed and optimized by Cossutti Yacht Design. Here are a few.
Bonin 358 "Cannibale" – 1° place in class 3 Cruising
Boat completely designed by CYD in 2012, LOA 10.90 m; A light displacement and high performance cruiser-racer, designed for IRC races. Simple and modern interiors, fitted with steering tiller or double wheel.
"Raptor" – Proto 30'
Boat completely designed by CYD in 2013, LOA 9.14 m; A super light racing yacht with a generous sail plan for Open class races; it is fitted with Carbon mast and special steel keel easy to disassemble for transportation. Built with the vacuum infusion techniques with carbon reinforcements.
"Brava"

Great design of Bruce Farr, winner of the 2002 IMS world championship in Capri. In the 2011 she has been upgraded by CYD to fit better into the new ORC rules, in particular the keel has been re-designed with a torpedo bulb and the sail plan has been revised.
ARYA 415-DUVETICA – 1° place in class 1 Cruising
Boat designed by Marco Lostuzzi for ARYA YACHTS and optimized by CYD to race in the ORC rules.