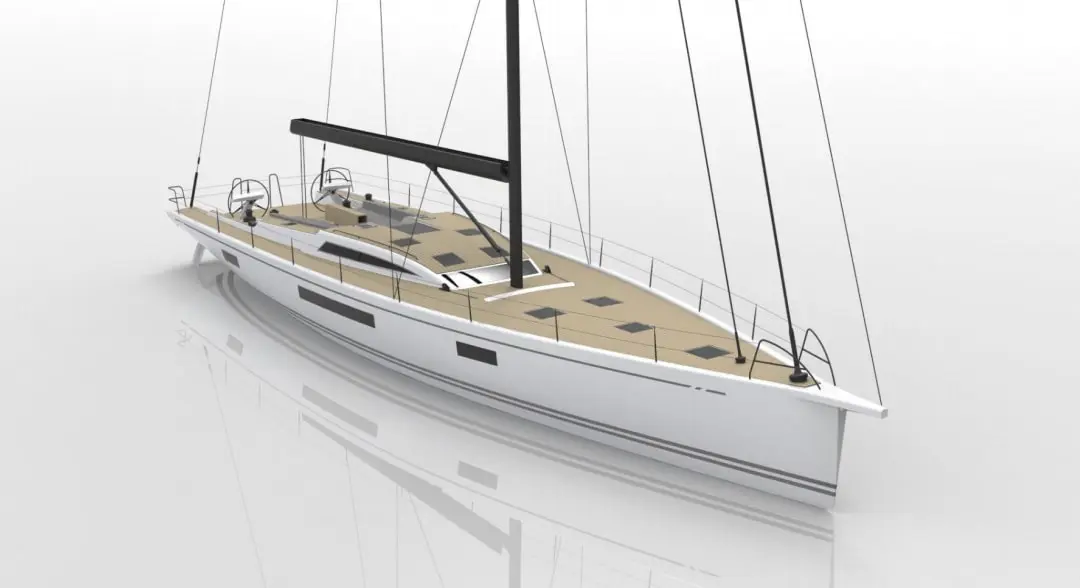 Vismara and Cossutti together again for the new Vismara V66 Cossutti
Thirteen years after the successes of V46 Belladonna and V34 Quantum, Vismara and Cossutti return to work together for a new project. We are pleased to present the new Vismara V66 Cossutti, a real blue water sailing yacht, with Cossutti Design naval architecture.
The target of V66 is simple: a simple and naval boat, easy to maneuver by a crew of only two people, a "Mediterranean" boat to sail in every condition, even rough and upwind in big waves, which remains comfortable and with dry deck and cockpit. The high stability, given by the hull lines and the weight distribution, allows a comfortable ride and with little slip. Thanks to this construction, Vismara Marine and Cossutti Yacht Design present to the market a boat that will have a value in time, modern and elegant, but not extreme in design and technology Daughter of the experience and culture of sailing, therefore a true sailboat, for owners who don't want to appear but to "be".
Construction: the hull is entirely made in carbon, but engineered in such a way to be silent in every stroke and soft in the impact of waves; the keel is telescopic with maximum draft of 3,80 m than are reduced to 2,60 m when retracted, and coped to the two rudder blades near stern limit for optimal control at any heeling angle. Carbon mast is keel stepped, with park avenue or furling boom options; a set of forward furling sails, with self tacking and overlapping jib, plus Code 0 tacked on the bowsprit, guarantee a balanced sailplan simply manageable for any condition.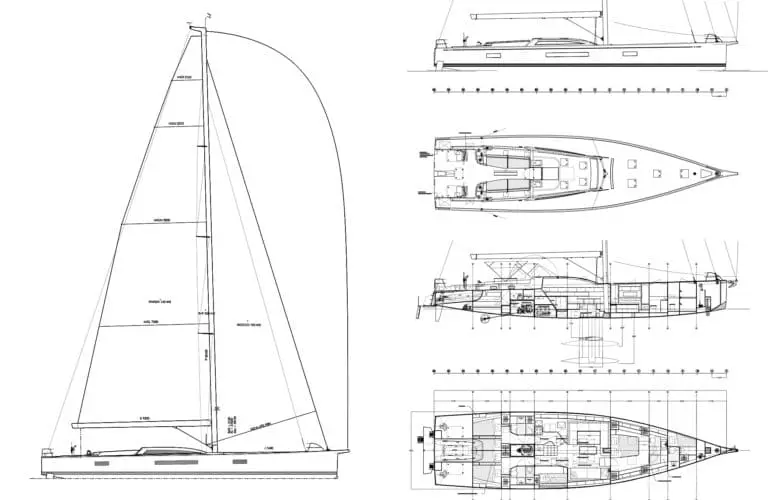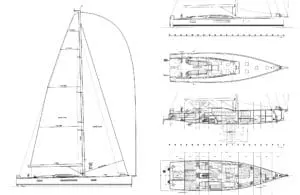 Interiors: Spacious and comfortable with three double cabins and a skipper's one forward with three toilets; owner's cabin occupies much of the space in the bow with ample, private bathroom. The large saloon is positioned in the center with dinette and kitchen portside. Everything is done to give a warm and cozy atmosphere, but always linear and bright. A big, longitudinal tender garage, is placed aft of the engine room/ technical spaces.
Discover more about Vismara V66 Cossutti: http://bit.ly/2BoyJSg
SalvaSalva
SalvaSalva
SalvaSalva
SalvaSalva